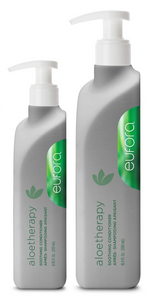 PRODUCT DETAILS:
Gentle daily conditioner rebalances moisture. Calms and soothes the scalp. Keeps hair soft. 
HOW TO USE:
Rinse well. Work through cleansed hair. Leave on for 3-5 minutes. Rinse well.

INGREDIENTS:
Aloe Stem Cells to help soothe and calm irritated, dry skin.

Water Lily, a natural moisturizer, provides instant hydration. Contains Vitamin C, a potent antioxidant.
Oat Avenanthramides, concentrated fraction of colloidal Oatmeal. Scientifically proven to reduce redness and itch to soothe and relieve dry skin.